Thank you for your enquiry
Thank you for contacting us, a member of our team will be in touch shortly.
In the meantime, please download our brochure below. Our Specialist Surfaces offer a range of proven solutions that are stronger, greener and cost you less.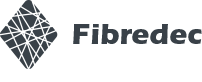 More Durable
Our extra strong, easy-to-apply Fibredec outperforms most traditional blacktops by 30%. It combines bitumen emulsion, glass fibre and aggregate to form a robust, flexible and waterproof mix that seals cracked or crazed surfaces, restores skid resistance and creates a super-strength stress-absorbing membrane.

More Cost-effective
Our high-quality, fast-lay Microasphalts save you money and cause fewer delays for your road users. Applied as a cold, low-emissions, budget-friendly process that combines materials on-site, our Microasphalts solutions come with a selection of versatile materials, each offering unique engineering and application benefits. 

More Sustainable
Our Recycling processes lower CO2 emissions by up to 60%, cut landfill waste and minimise lorry movements. Repave, Retread and Deep Recycling provide a choice of environment-friendly options that reduce energy consumption throughout the construction cycle, as well as shortening repair time and easing disruption to road users.
Explore our case studies
We are proud of our innovative solutions which provide a rethink of intelligent infrastructure for communities, businesses and governments.