THINK BEYOND TRADITIONAL SURFACES
Specialist Surfaces: More durable, sustainable and cost-effective
How do you cut your backlog of highways repairs, reduce disruption to road users, meet environmental commitments and make your budgets stretch further? Every day, Local Authorities face the challenge of juggling these conflicting priorities.
Rethink your roads
So, why not rethink your highways maintenance with Colas, leaders in road building innovation? Our Specialist Surfaces offer you a range of proven solutions that are stronger, greener and cost you less.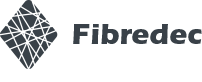 More Durable
Our extra strong, easy-to-apply Fibredec solution outperforms most traditional blacktops by 30%. It combines bitumen emulsion, glass fibre and aggregate to form a robust, flexible and waterproof mix that seals cracked or crazed surfaces, restores skid resistance and creates a super-strength stress-absorbing membrane.

More Cost-effective
Our high-quality, fast-lay Microasphalts save you money and cause fewer delays for your road users. Applied as a cold, low-emissions, budget-friendly process that combines materials on-site, our Microasphalts solutions come with a selection of versatile materials, each offering unique engineering and application benefits.   

More Sustainable
Our range of three Recycling processes lower CO2 emissions by up to 60%, cut landfill waste and minimise lorry movements. Repave, Retread and Deep Recycling provide a choice of environment-friendly options that reduce energy consumption throughout the construction cycle, as well as shortening repair time and easing disruption to road users.
About Colas
Colas is a world leader in the construction and maintenance of transport infrastructure. Our 95-year knowledge base and 1200-strong team of research and development engineers put us at the forefront of road building innovation. We work closely with Local Authorities up and down the UK, helping to keep their highways safe, well-maintained and congestion-free.
We mix innovation and technology with the human touch. 
Sustainability and innovation are at the heart of everything we do. As technology and techniques evolve, our solutions do too.
We provide the complete service, from investment and design right through to project delivery and aftercare. At every step, we have experts with the capability and skill to turn the vision into reality. Our people all share our passion to deliver excellence in everything we do.
Hand-Laid Footway Microsurfacing
Case study
Colas were approached by Ringway in Worcestershire to carry out footway Microsurfacing works on a number of footpaths throughout the county.
Download case study PDF
Retread Carriageway In-Situ Recycling
Case study
Retread is a cold in-situ recycling process which reconstructs the entire carriageway surface to a depth of 75mm, treating tar contaminated material without having to remove it from site. This gives a substantial cost savings.
Download case study PDF
Retread Carriageway In-Situ Recycling
Case study
Retread is a cold in-situ recycling process which reconstructs the entire carriageway or footway surface to a depth of 75mm.
With increasing focus on sustainability, Colas' Retread process offers a low CO2 emission alternative. By reducing the output of energy, emissions and waste, Colas are able to aid clients in significantly lowering their carbon footprint and cost.
Download case study PDF