Be part of our winning team
We are a market leader, well-established, innovative and progressive. Colas has a global reputation as a safe pair of hands for complex, major and strategic projects.
Our experience is broad, strategic and includes road, rail, airports and more.
We are part of a broader global network which gives us world-class resources in every aspect of investment, design and construction. Our strategic vision is well-established and has sustainability, safety and people at its heart.
As an Investor in People Gold Employer, we believe that our people are vital to our success. Our employees make us different, and set us apart from our competitors. We want to attract, retain and develop visionary, talented and passionate individuals. Our people are central to everything we do.
Colas is fully committed to promoting equality and diversity and maintaining a culture of fairness, transparency and respect for all employees, clients, communities, suppliers, contractors and other stakeholders. Colas aims to be inclusive, meet diverse needs and promote awareness and ownership in the workplace.
We value the strength and differences that a diverse workforce brings to the organisation and believes that by harnessing these differences, we will foster a productive environment where equity and mutual respect are intrinsic, where talents are being fully utilised and organisational goals are met.
Employees
locations across the UK
Why us?
Do you want to work for a company that achieves success and delivers continuous improvement? Do you want to feel that you're contributing to society and the environment? Do you have vision and dedication? Is innovation important to you? Above all, do you want to work for a company that prioritises your personal development and gives you unlimited opportunities and rewards?
We are an equal opportunities employer and employ around 1200 people from over 20 locations.
When you join Colas, you join a global family. As well as being involved in some of the most large-scale strategic projects in the UK, there are opportunities to work internationally, as well as with our sister companies in the UK and the companies we invest in.
If you are looking for an organisation where you can grow, be recognised for your individual talents and have the opportunity to achieve your full potential, then Colas is the place for you.
Our Latest vacancies
People are vital to our success. Our employees make us different, and set us apart from our competitors. We want to attract, retain and develop visionary, talented and passionate individuals. Our people are central to everything we do.
If you are interested in working with us please visit our careers site and see the latest vacancies.
Returners Programme
In partnership with Women Returners, we have developed our first Colas Returners Programme for individuals to get back into the industry after a career break.
You will be given the opportunity restart your career after being out of the workplace for at least 24 months and receiving ongoing training throughout, a mentor, specialised coaching from Women Returners to support your return and more.

The programme will provide you with skills and experience and the potential to secure a permanent role at the end of the 6-month period Returner Programme period.
Apprenticeships
We offer a large variety of apprenticeships nationally from NVQs to degrees to everyone. Our apprentices receive on-going training and development from the start and receive nationally recognised qualifications. We are proud to be a member of The 5% Club, which is a dynamic movement of employer-members working to create a shared prosperity across the UK by driving 'earn and learn' skills training opportunities and delighted that currently around 10% of our workforce are apprentices.
Graduate Training Scheme
Our graduate scheme will give you professional qualifications, applicable skills and a structure to your career. The rewards are endless, and our culture and values will provide you with the right opportunities to take your career as far as you want.
Diversity & Inclusion
Our work affects the whole of British society, from rural to urban, across the whole country. The diversity of the communities we serve is immense, so it is vital for us to be committed to incorporating diversity and inclusion into our everyday business.
Our Disability Confident accreditation recognises the proactive steps we are taking at Colas to ensure that people with disabilities and long term health conditions feel supported, engaged and able to fulfil their potential.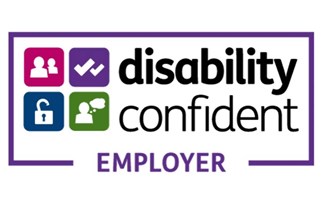 Armed Forces Covenant
Colas has signed the Armed Forces Covenant to pledge and demonstrate our support to defence and the armed forces community. We recognise the value serving personnel, both regular and reservists, veterans and military families contribute to our business and our country.
We will demonstrate this commitment by:
promoting the fact that we are an armed forces-friendly organisation
supporting the employment of veterans young and old, working with the Career Transition Partnership to establish a tailored employment partnership for service leavers
supporting the employment of service spouses and partners
endeavouring to offer a degree of flexibility in granting leave for service spouses and partners before, during and after a partner's deployment
supporting our employees who choose to be members of the reserve forces
offering support to local cadet units where possible
actively participating in Armed Forces Day