Further win for Colas on Durham University
04-12-2019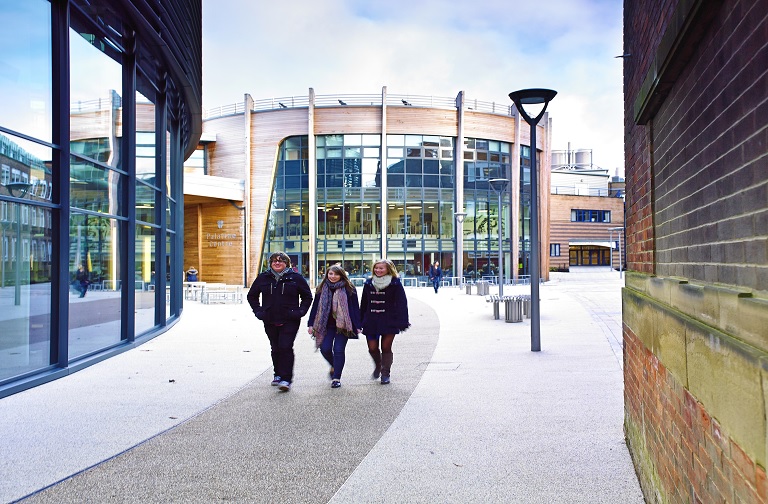 £8 million scheme to improve cycle ways and footpaths
Colas UK has won the contract to self-deliver all works for Durham University in line with an £8m investment into improving pedestrian and road user movement around the campus.
With student numbers forecast to grow to a maximum of 21,500 by 2027, the safety of students and pedestrians is one of the primary reasons for the proposed changes which passed full consultation with staff, students, residents and other stakeholders in April and May 2018.
The works started on 2nd December with the improvement and widening of the footpath between the Whitechurch Junction and the Bill Bryson Library.  The project focuses around South Road, between Stockton Road near the Bill Bryson Library and Mount Oswald, where the university is developing new college and student facilities.
A new car park with 215 spaces, within the university's site at Upper Mountjoy will mitigate the removal of parking spaces elsewhere on the university site in line with a key objective for the scheme to reduce congestion and air pollution closer to the city centre.
Sustainable transport options
The choice of sustainable transport options, together with new improvements for biodiversity and nature conservation, are all considered within the remit. High priority are accessibility and environmental concerns. LED street lighting will be installed with extra street lighting on routes running through wooded areas, and the project will be environmentally neutral in terms of trees, with any trees that are removed being replaced like for like. Carl Fergusson, CEO at Colas says "We are delighted to be working in close collaboration with Durham University and to deliver an attractive infrastructure solution which is sustainable and sensitive to this wonderful city''.
A Stakeholder Liaison Officer will be based on site for the entirety of the project in order to keep the line of communication open between the site, students and those stakeholders affected by the works. The works have been scheduled to fit around the busiest times of year, including exam periods and city events. The project will be delivered in two sections (the first to be completed in September 2020 and full completion by April 2021.