RoSPA Double Award Win for Colas
28-06-2021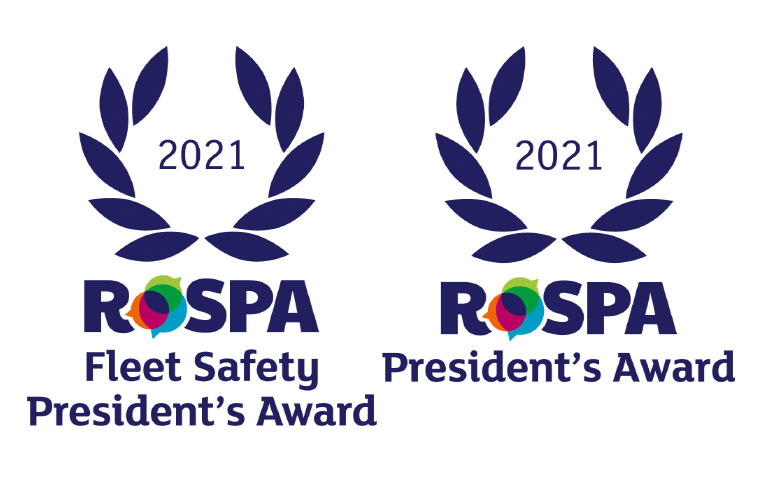 Prestigious Gold Presidents Awards for Colas
We're delighted to announce that we've been successful in the annual RoSPA awards by collecting two prestigious Gold presidents awards this year, with our twelfth successive RoSPA President's Gold Award for health and safety performance and our thirteenth successive RoSPA Fleet Safety President's Gold Award for demonstrating excellence in managing occupational road risk during 2020.
Commenting on the successes, CEO, Carl Fergusson, said: "The RoSPA Health & Safety Awards are one of the most prestigious schemes in the world. They are also recognised as being one of the toughest competitions, so to have won these two Gold awards for twelve and thirteen years consecutively is a great testament to the tremendous work that our colleagues are putting in on a daily basis. Congratulations to everyone at Colas Ltd and let's make sure we continue this year with further success."
Julia Small, RoSPA's Achievements Director, said: "RoSPA is very proud of the achievements of its entrants, and with this award we recognise the best of the best, those organisations that have gone the extra mile, raising the bar for the delivery of safety in the workplace. Employees, wherever they may be should be able to go to work safe in the knowledge that they will return home unharmed and healthy at the end of every day. Our RoSPA Award winners are central to achieving this goal. By entering they are driving up standards and setting new safety benchmarks for organisations across the world. Currently, around seven million people are directly impacted by the RoSPA Awards, but the scheme's global influence is even wider – with nearly 2000 organisations from 46 countries represented this year."
Due to COVID-19, the awards ceremony will again be a virtual event, scheduled to take place on Thursday 9 September at 13:00 with RoSPA President Baroness Jolly, and RoSPA chief executive in attendance.