Highways England names Colas Ltd in multi million pound initiative to revitalise concrete roads
30-03-2021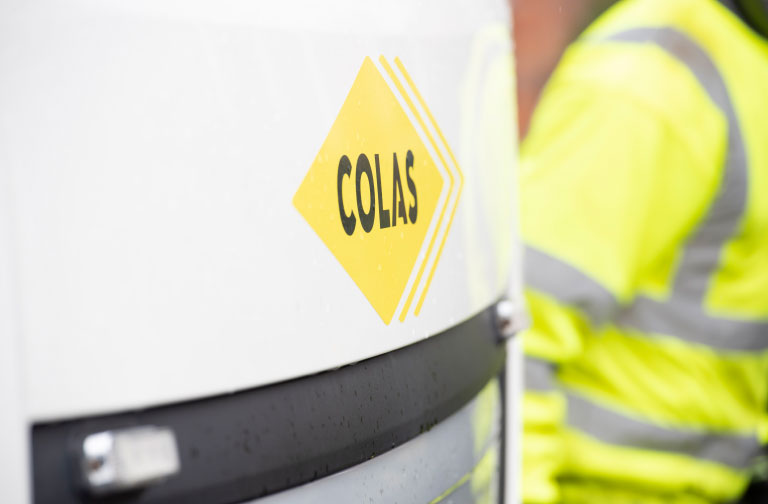 Highways England has announced two contracts worth £285 million to upgrade the concrete surface of roads across the country
Highways England has announced two contracts worth £285 million to upgrade the concrete surface of roads across the country today (Tuesday 30 March).
Colas Ltd are delighted to have been announced as one of the contractors on the Lifecycle Extension Works Framework worth £67 million, which will see delivery of specialist repairs over the next five years to maximise the life of the existing concrete road surfaces of motorways and major A roads.
The programme also includes plans to recycle and reuse materials wherever possible and a Highways England Centre of Excellence has been established to coordinate innovative ways of renewing these vital roads.
Chief Executive Office Carl Fergusson said "Colas Ltd is delighted to be part of this vital framework supporting Highways England in delivering revitalised concrete roads over the next five years, and are looking forward to working collaboratively with Highways England and it's partners as part of the Centre of Excellence to develop innovative ways to renew these vital roads."
Concrete roads make up almost 400 miles (4%) of England's motorway and major A-road network. Mostly found along the eastern side of the country, in the North East, Yorkshire, East Anglia and the South East, there are also some smaller stretches in other parts of England.
The programme is part of Highways England's nationwide drive to revitalise concrete roads in England. Up to £400 million will be invested over the next five years to 2025. This is part of our commitment the Government's second Road Investment Strategy published last year to maintain and renew the strategic road network.
Martin Fellows, Highways England Regional Director, said: "Concrete roads have served the country well since they were first built half a century ago. They have proved tough and durable over the years, helping every day for work journeys and home deliveries, visits to friends and family, holidays, and the movement of the goods and services that we all depend on. 
"This is the biggest concrete road renewals programme we have ever embarked on and we're pleased to have awarded the final two contracts that will help us deliver the maximum benefits of safe, reliable and smooth journeys for many years to come."
Transport Minister Baroness Vere said: "Today's news is fantastic for motorists across the country, bringing thousands of drivers a step closer to smoother and more reliable journeys."
"This huge renewals programme, which is part of our £27 billion investment in the country's roads, will help ensure the nation's road network is fit for the future."
Despite providing fifty years of virtually maintenance free life, decades of use and hundreds of millions of journeys has left these roads in need of vital upgrades. Depending on the condition of the roads, some will be repaired to extend their life and others will be fully replaced. Resurfaced roads will be quieter, smoother, be easier to maintain and therefore safer.