Colas reduces environmental impact with local manufacture of new Ultra Traffic Signal Head
16-03-2021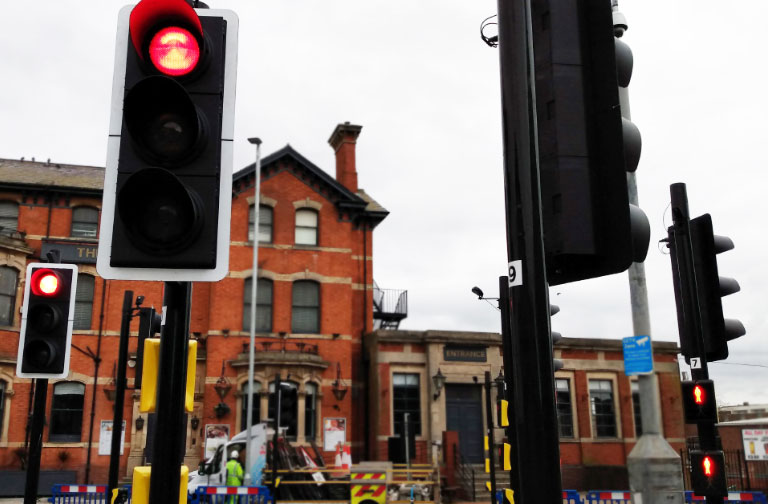 Integrated Transport Systems (ITS) product portfolio expands
Colas continues to expand our portfolio of products, the Integrated Transport Systems (ITS) division can supply the brand-new Ultra traffic signal head. The ITS Traffic Signal products team are based at Colas' regional site in Grantham Lincolnshire, from where they also deliver traffic signal routine and emergency repair services following award of a six-year traffic signals maintenance contract for Lincolnshire County Council in early 2020.
Reducing our carbon footprint and investing in the local economy 
Investing in the local Lincolnshire economy and reducing environmental impact, Colas sourced a local Grantham supplier to produce the moulded section of the Ultra Traffic Signal. This local connection has minimised transportation of the units between manufacture and the Colas assembly team at the site in Grantham, reducing the carbon footprint of the manufacture of the signals. Once the moulds have been produced, they make the short journey to the Colas site where the team build and test the units before they are deployed.
Lincolnshire has been the first council to benefit from these new units with installation recently taking place at two sites in Skegness as part of the replacement programme Colas is undertaking for the County Council. The units are being rolled out nationally with other upgrades planned across the country.