Colas ITS Receives Award from Highways Electrical Association
30-11-2018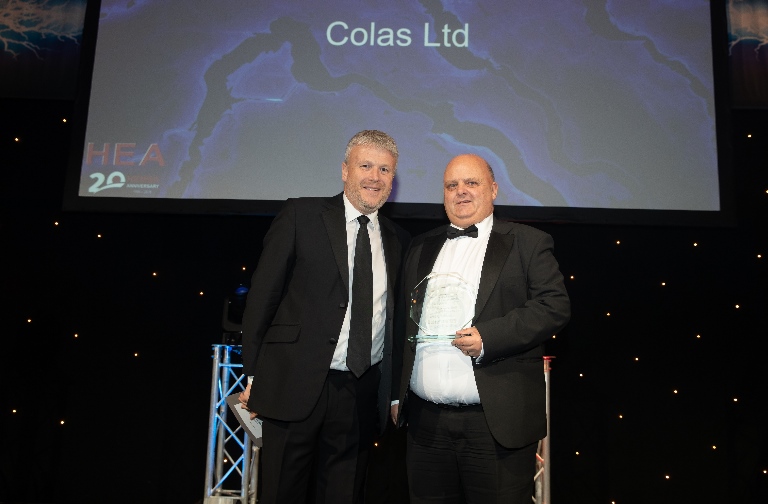 The Colas ITS business were presented with the Highways Electrical Association (HEA) Contracting Member of the Year (Large Organisation) award 2018 at the awards ceremony held at Celtic Manor on Thursday 1st November.
The award Colas received is presented to the HEA member organisation who in the opinion of the judging panel (the HEA auditing and training staff) have performed best during the year in audits, and training compliance ensuring all relevant employees have the skills and competence in place to carry out the duties they are being tasked with on a daily basis.
Picture above of Iain McDonald (Colas ITS Business Manager) receiving the award.
The Colas ITS business also had three members of staff nominated and shortlisted for award categories; Jamie Clay - HEA Operative of the Year, Dennis Rickard - HEA Supervisor of the Year and Iain McDonald - HEA Manager of the Year. Below is a picture of the ITS team with the Asset Management Associate Director Ian Gibson who attend the conference and awards evening.