Innovating for tomorrow's highways
Our world-class Research and Development facilities give clients access to innovative new products, processes and ideas. From our new traffic controller, M@estro, to solar-powered road generating electricity for local area, Colas has invested in developing the next generation of traffic solutions. The amazing potential of our Wattway photo-voltaic road surface has already been recognised and Flowell, our intelligent road markings system looks set to transform the highway – delivering more efficient, safer journeys for road users.
Wattway
The first photovoltaic road surface in the world
The fruit of 5 years of research jointly led by Colas and the INES, the French National Institute for Solar Energy, Wattway is a patented French innovation. By combining the techniques of road construction with those of photovoltaic production, Wattway supplies clean, renewable energy, under all types of vehicle traffic.
Learn more at: www.wattwaybycolas.com or download the brochure in the link below.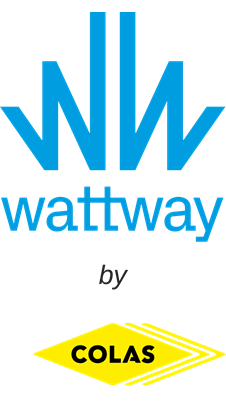 M@estro
The futuristic traffic signal 

controller

Our new, ground-breaking M@estro traffic signal control is designed to improve vehicle flow, enhance control and offer futuristic capabilities. Developed by the Colas Group, M@estro is an intelligent controller that is fully tried and tested. Already in operation across the Continent and internationally, it meets current traffic control systems demands, is UK Topaz compliant, is capable for running sites on MOVA 8, UG405 and has UTC capabilities.

M@estro has inbuilt remote monitoring and can be connected directly to the Imtrac for fault management. This solution will be available in all M@estro controllers and will also be available as a stand-alone unit for existing sites across clients' networks.
Flowell
Streamlines traffic with light-emitting signalling
The Flowell solution, developed by Colas R&D in collaboration with CEA Tech, makes it possible to organise the shared space of roads and city streets thanks to a device based on the dynamic control of light-emitting signalling. Installed on existing roads, Flowell offers a great degree of flexibility and adapts the infrastructure to the needs of the community in real time. Flowell streamlines traffic on existing roadways by giving priority to certain users over specific time periods. For example, turn parking spaces reserved in the daytime for deliveries into car parking spaces at night, create temporary drop-off spaces around schools, and secure pedestrian crosswalks by enhancing their visibility and that of pedestrians with light-emitting markings. In the longer term with this innovation, a continuous line can become discontinuous and instantaneously redistribute the number of allocated lanes according to real-time traffic conditions.
The Flowell solution consists of panels bonded to the pavement that can bear all types of vehicle traffic with the same grip as conventional road surfacing. The panels, composed of LEDs encapsulated in a multilayer substrate, are connected to an electrical grid and controlled remotely.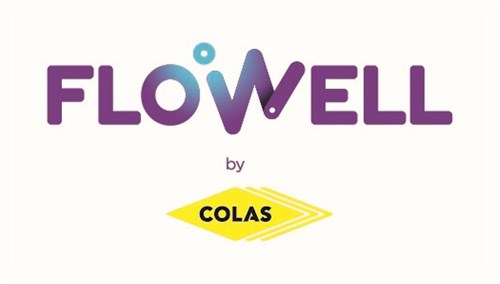 Contact Us To Learn More
If you require further information about our products and services or would like to discuss your requirements, contact ITS team on:
Tel. +44 (0) 1293 602 000 or email info@colas.co.uk