Hand-Laid Micro Surfacing
Low Carbon Hand-Laid Micro Surfacing and Slurry Seal
With an increasing focus on sustainable procurement Colas' Micro Surfacing solutions offer a cold applied low carbon alternative to conventional surfacing treatments. By reducing the output of energy, emissions and waste, we are able to aid you in significantly lowering your carbon footprint whilst delivering quality surfacing.
Incorporating polymer modified binders, produced by Colas' bitumen plant in the UK, and reinforced using cellulose fibres, Colas treatments are suitable for the refurbishment of footways, playgrounds, cycle paths and traffic islands. Enhanced products are also available which are suitable for surfacing carriageways, car parks, hard shoulders and central reservations.
Using Colas' innovative pre-patching system Ralupatch, and Paveseal Pre-Patching, even badly damaged footpaths and carriageway sites can be overlaid using hand-laid micro surfacing.
Bitutex FP
Bitutex FP is a proprietary blend of bitumen emulsion, aggregate and additives applied cold and by hand using specialist equipment and trained operatives. The Colas mix is carefully designed to ensure the product provides maximum effectiveness, cures rapidly and coats the existing surface evenly.
This product can regulate defects ranging from minor cracks and crazing to potholes and marking up to 15mm in depth without pre-patching.
Paveseal
Paveseal builds on the formulation of Bitutex FP, and incorporates cellulose fibres and a polymer modified bitumen, which improves the tensile strength of the finished product and improves the ability to regulate larger defects.
With pre-patching, Paveseal can repair severely damaged footways and carriageways, providing a more hard-wearing and longer lasting surface than a conventional slurry surfacing.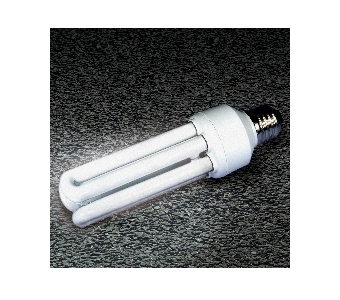 Bitutex Application
Bitutex FP adheres to the existing surface immediately, and achieves 80% strength very quickly, meaning the process causes minimal inconvenience. Sites are ready for foot traffic within 20 minutes and can usually be driven on within an hour.
Bitutex FP is ideal for the maintenance of footpaths and cycle paths, remote paths and traffic islands. The product can also be laid on central reservations and hard shoulders.
A proprietary grading of stone is used to achieve 6 to 10mm nominal depth, and the grading can be adjusted at the clients request. A full inspection of every site will be carried out and guidance on our recommendations will be given accordingly.
Benefits
Bitutex FP offers:
Improved appearance
Seals out water
Improves surface texture
Adhesion to a wide range of surfaces
Fills and regulates depressions of up to 15mm
Extends the life of the footway by up to 10 years
Paveseal Application
Where areas have suffered edge failures, defects caused by weed growth and excessive parked vehicles, Paveseal is the ideal solution. Backed by our full guarantee, Paveseal is suitable for all types of bituminous and concrete substrates and is ideal for car parks, hard shoulders and where large amounts of regulating is required on footways and cycle paths.
Typically Paveseal is laid to a nominal 10mm thickness and 10-12kg/m2 spread rate. The material is laid by hand, meaning it is ideal for difficult to reach areas.
Benefits
Paveseal offers:
Heavy-duty slurry seal surface
Seals out water
Regulates depressions over 15mm deep