Official opening of Leeds's new £7.9m city centre cycle superhighway – constructed by Colas
22-07-2019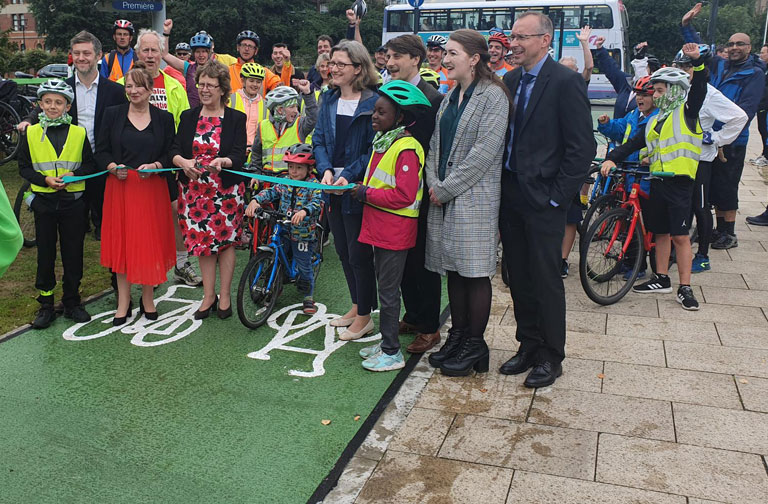 The official opening today of Leeds's new £7.9 million city centre cycle superhighway for the City Connect 2 infrastructure with a ribbon cutting and media call marked the delivery of this addition to Leeds's growing cycling network. We have been commended for our work on the West Yorkshire Combined Authority's CityConnect programme, in partnership with Leeds City Council.
Additional 4km of cycle routes
Aimed at encouraging more people to travel by bike or on foot, we built the scheme to provide an extra 4km of segregated cycle routes, connecting existing sections of the award-winning 23km Leeds Bradford Cycle Superhighway to the east and west of the city, making it safer, easier and quicker to travel by bike in Leeds city centre.
Regional TV programme Look North will broadcast the opening ceremony this evening, attended by representatives from Leeds's cycling community, local councillors and local businesses with councillors likely to make reference to the quality and suitability of the works done by Colas.

Michael Holmes, Director of Regional Operations, says: 'We are delighted that the end product and quality of our work on this year-long project has been commended and negotiations continue on City Connect 3. Today's launch puts us in strong strategic position for possible future award, based on our performance and the quality and timeliness of our work in this phase. It is a great evidence of our social legacy in ensuring safe cycling for the users in the community."