Massive Ugandan airport project wins shortlisting for prestigious industry award
06-06-2019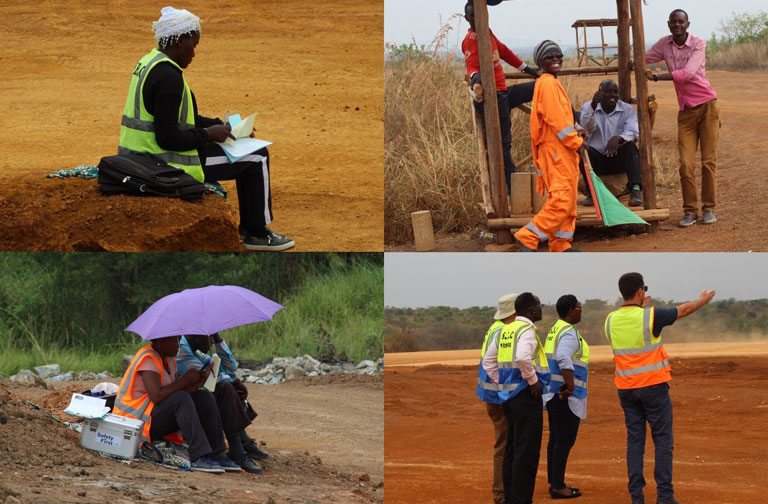 COLAS UK's participation in a full-scale international airport in the remote Ugandan bush has today [5 June] been shortlisted for a prestigious UK construction industry award.
The British Construction Industry Awards' panel of judges has shortlisted Hoima International airport project - 'Colas UK: Ambassadors for British Construction in Uganda' - for its Community Engagement Initiative of the Year award 2019.
Based in a remote region close to Lake Albert, some five hours from the capital Kampala, the creation of Hoima International is crucial to the development of a sustainable oil industry in Uganda. Operating under the joint venture of SBC (Uganda) Ltd, there is a determination to ensure that the project is a showcase for the best of the UK construction industry in the growing African market – particularly for outstanding community engagement.
Carl Fergusson, Colas UK CEO, said: 'This is very good news. The joint venture is  nurturing valuable community engagement through multiple initiatives and introducing international best-practice in sustainability. Sensitive environmental management and safeguarding wildlife are key to minimising and off-setting the impact of this project.'
The site team is working hard to protect the local environment and wildlife with robust management initiatives and careful planning. At the same time, best international practice is being maintained on site, despite the remote location.
Creating 800 jobs locally
Key to winning a place on the shortlist, however, is the extensive community engagement strategies in the project. These ensure that the social value from the project's presence alongside the local communities matches the socially and environmentally fragile location, with local people benefitting. Not only have more than 800 jobs been created locally, but a role in the local community is key in the project mission for sustainability around ethical, legal, economic and philanthropic agendas.
Respecting the community
A multi-layered range of community initiatives have already been implemented and more are continuously being planned – all in consultation with the communities. Health, through assistance to the local health facilities and education, through support to local schools are particular focus areas. Local schools have benefitted from investment and sponsorship and equipment has been provided to health clinics. Much-needed boreholes have been constructed in nearby villages and there are regular meetings with the local community. Meanwhile, dedicated strategies aimed at respecting local customs and heritage are part of an overall extensive community engagement programme within the project.
Notes for Editors
The British Construction Industry Awards 2019 is a collaboration between New Civil Engineer and the Institute of Civil Engineers;

The next stage in the process, requires Colas UK and other shortlisted businesses to present their projects to judges, before a final decision is made;

The judges include leading figures from the UK and international construction industry;

Awards will be presented at a dinner in October.