Corporate responsibility
SAFETY
Our commitment to the safety of our employees remains a fundamental priority at Colas. We are ambitious in our approach to health, safety and wellbeing and our aspiration is to have zero safety incidents.
We manage our health, safety and wellbeing on our ISO 45001 certified Health, Safety and Wellbeing Management System, which operates across all our operations.
Safety is our first priority
We have updated our processes and now moved to the new ISO 45001 standard.
At the core of our approach is 'back to basics' - focussing on the underlying frameworks of our health and safety systems. While we continue to run new initiatives, and promote various aspects of health, safety and wellbeing throughout the year, we also ensure our underlying systems are fit for purpose and robust. Our incident management system AIRSweb continues to improve incident reporting, raising the visibility of reporting and helping us to identify improvements to our systems and processes relating to safety. Our Fair and Just Policy ensures that we investigate incidents thoroughly, identifying what could have been done differently, together with steps to prevent it happening again, without blame.
We work and collaborate with partners and with industry bodies to improve safety. We include long term partners and suppliers in on-site health and safety briefings, helping to share our knowledge. We are involved in health and safety committees including those run by Highways Term Maintenance Association, Road Surface Treatment Association, Mineral Products Association and the Road Safety Markings Association and Lantra working groups. We are also now a member of the Safer Highways Advisory council forum.
AWARD WINNING
Organisations receiving a RoSPA Award are recognised as being world-leaders in health and safety practice. Every year, nearly 2,000 entrants vie to achieve the highest possible accolade in what is the UK's longest-running H&S industry awards.
This year, Colas has been awarded a thirteenth consecutive RoSPA President's Gold Award for Health and Safety performance and a fourteenth consecutive RoSPA President's Fleet Safety Gold Award. Gold medals are only presented to organisations sustaining the high standards of the gold level over consecutive years.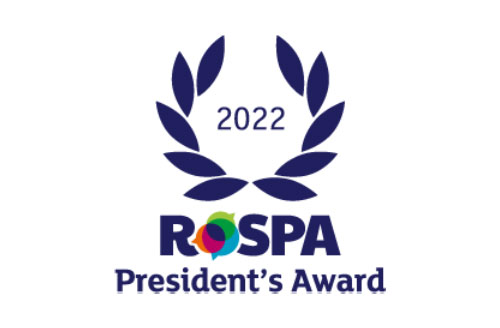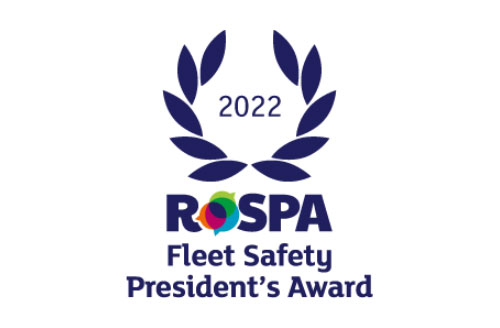 Global safety week
Each year we support the Colas Global safety week, this highlights the importance of safety to Colas across the world with a specific focus each year. In 2019 we 'made some noise' about health & safety to all of our colleagues and raised awareness of the importance of hearing protection - through a roadshow to many of our sites in the UK we highlighted the ongoing importance of safety and were delighted that a number of our suppliers joined us in promoting this.
The 'Safety Attitude' is at the heart of Colas' global safety policy. The cornerstone of this drive rests on the conviction that safety on work sites and on the road is a matter of daily behaviour that involve every employee. More than a priority, safety is a genuine corporate value and managers are asked to get involved personally and set the example.
You might also be interested in